In 1988, Master-Lee Energy Services (MLES) began offering Balance of Plant (BOP), Eddy-Current Testing (ECT) Services. This product line has grown tremendously in the last twenty five years. We are currently one of the largest single suppliers of BOP/ECT services in the commercial nuclear power industry.
Services
Operating and managing a stringent training program in-house, MLES has internally trained our staff of over 100 BOP/ECT dedicated Specialists. Since 1988, MESC has performed over 800 separate BOP/ECT Outage projects and countless inspections while power generation facilities are online. MESC has inspected tubing in thousands of heat exchangers across the United States.
MESC provides Eddy Current Testing and Analysis of feedwater heaters, condensers, service water component cooling and other various heat exchangers. We have performed work in Nuclear, Fossil, Hydro-Electric and Co-Generation Plants. MESC utilizes Corestar's EddyVision Software for Acquisition, Analysis, and Data Management on all projects. Reports are generated to inform customers of tubing integrity along with any additional information that could assist with determining the condition of the Heat Exchanger(s) (e.g. Tube Support Erosion, Cracking, Under-Deposit Corrosion Pitting, Steam Erosion/Thinning, Water Droplet Impingement, Wear/Fretting and Micro-biologically Induced Corrosion).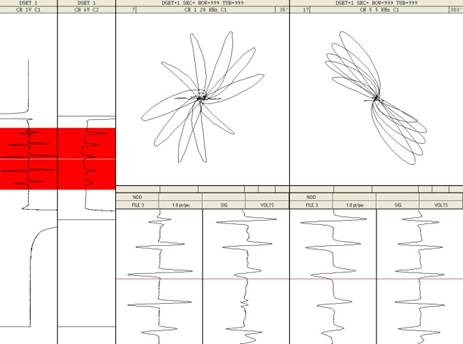 Training
MESC also has one of the most formalized NDE ECT training curriculums in the industry. Our training facility has all of the amenities necessary to support every aspect of training. The class structures vary based on the certification level being taught. Our Inspectors are certified and qualified under MESC's own QA program which adheres to ASME B&PV code Section XI (2000 addenda through 2015 edition and all addendum). Additionally, our program meets the guidelines set forth in ASNT-SNT-TC-1A (1992 through 2016) and the standards specified in ANSI/ASNT-CP-189 (1991, 1995, & 2006 editions).

MESC formalized NDE training program certifies Inspectors to:
ECT Levels IT
ECT Levels I
ECT Levels II
ECT Levels III
With qualifications to:
Analyst - qualified to analyze BOP (Balance of Plant) data
QDA Analyst - qualifed to analyze steam generator data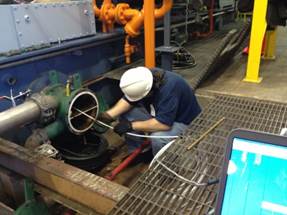 Reliability
MESC maintains two separate BOP/ECT equipment maintenance facilities. These sites afford MESC the ability to perform with minimal concern for equipment integrity. If a need arises for repair/replacement, both locations are strategically placed to offer abundant coverage in an emergent situation.